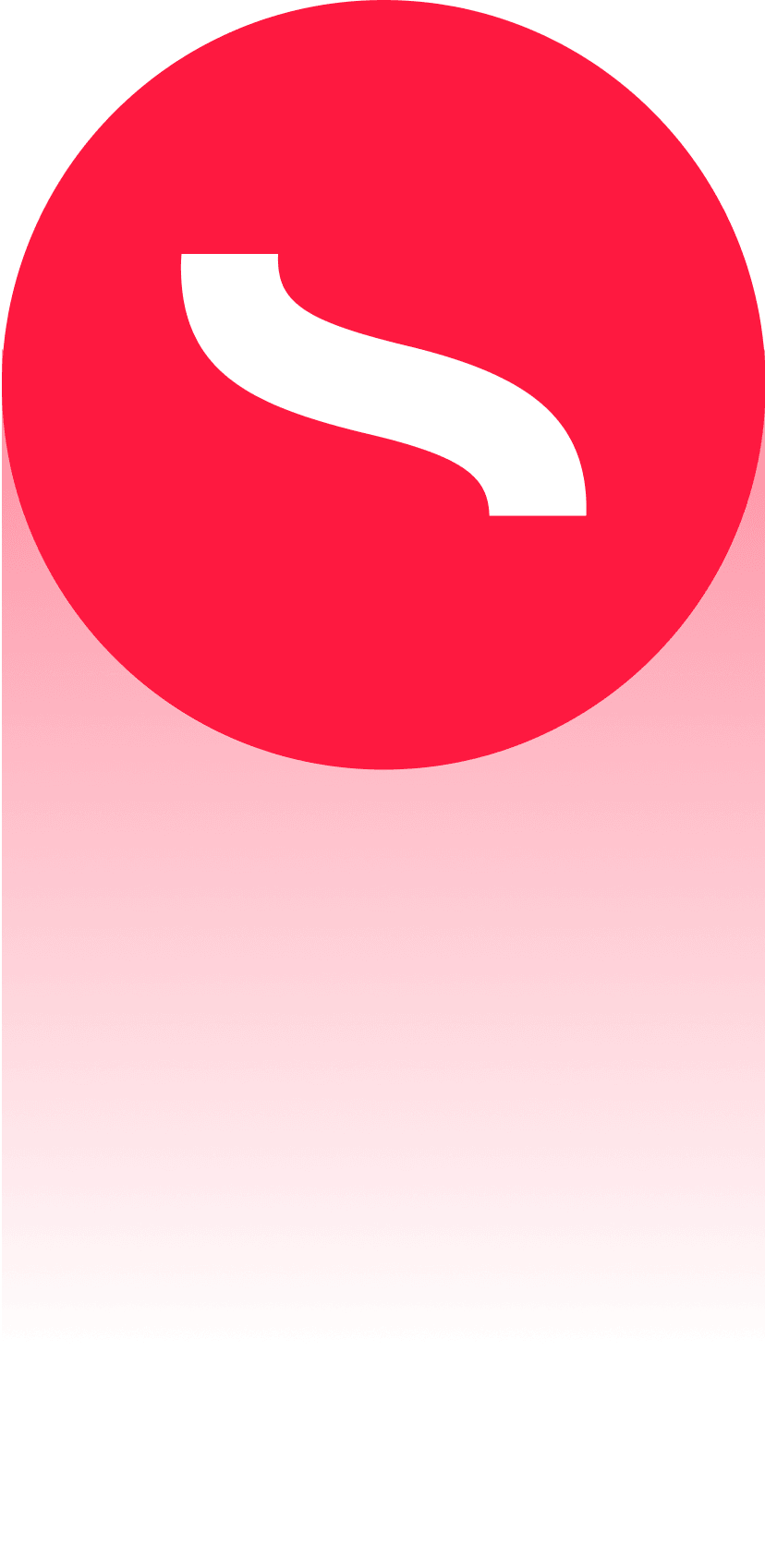 Nobody else's inventory comes close
SECLOCK is the only partner you need for electrical and mechanical door hardware, and our Parts Department is a major reason why.
Register to see why
Big or small,
we've got it all
From arms and bodies that keep door closers working to screw packs, latches, brackets and much more, SECLOCK's parts department stocks any part, accessory or component you need to get the job done.
Depth is good, breadth is better
Anybody can stock 1,000 units of the most popular product. What sets us apart is just how wide our inventory is. And on the rare occurrence that we don't have the piece you need, we'll work with you to find a solution using one we do.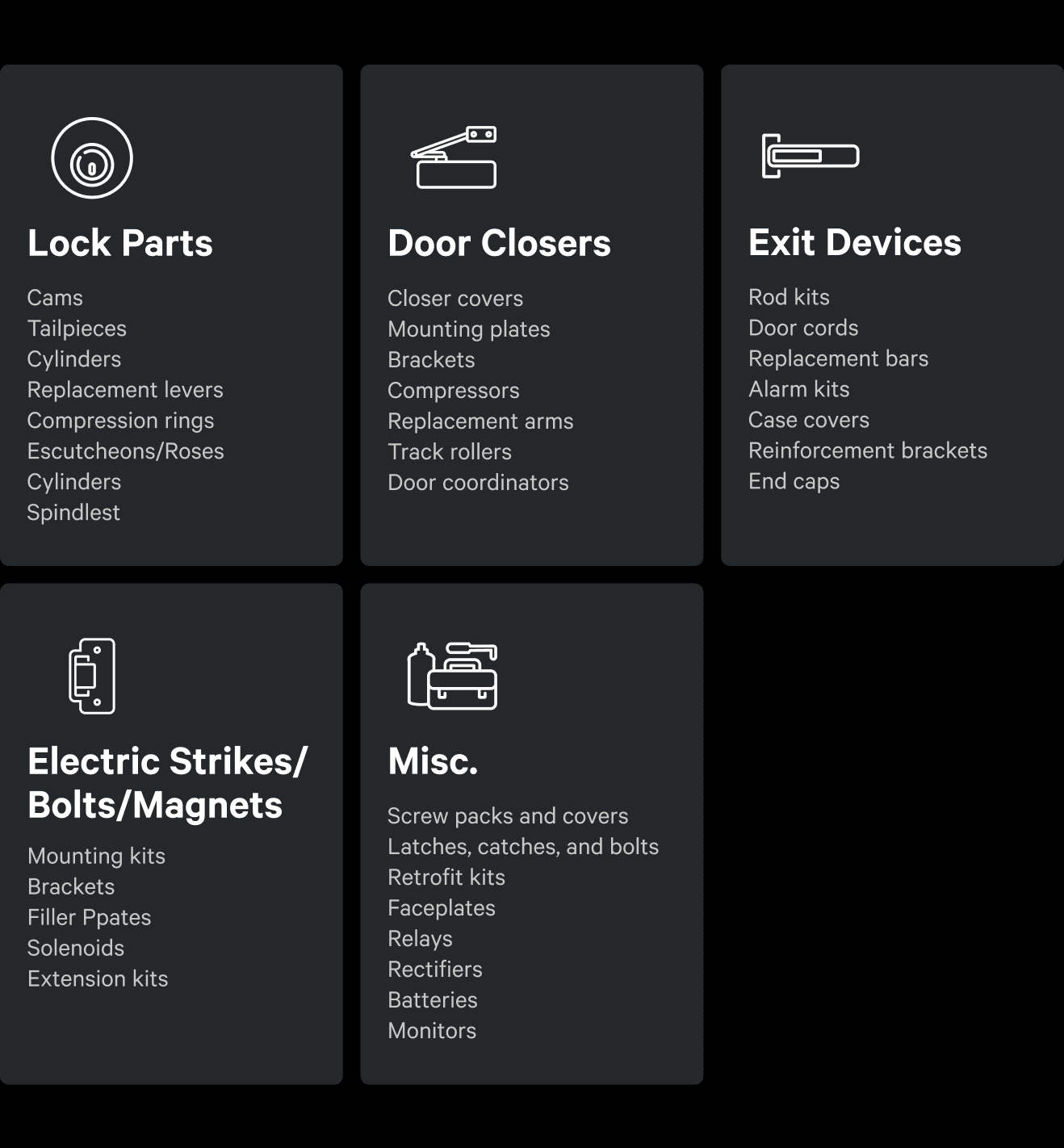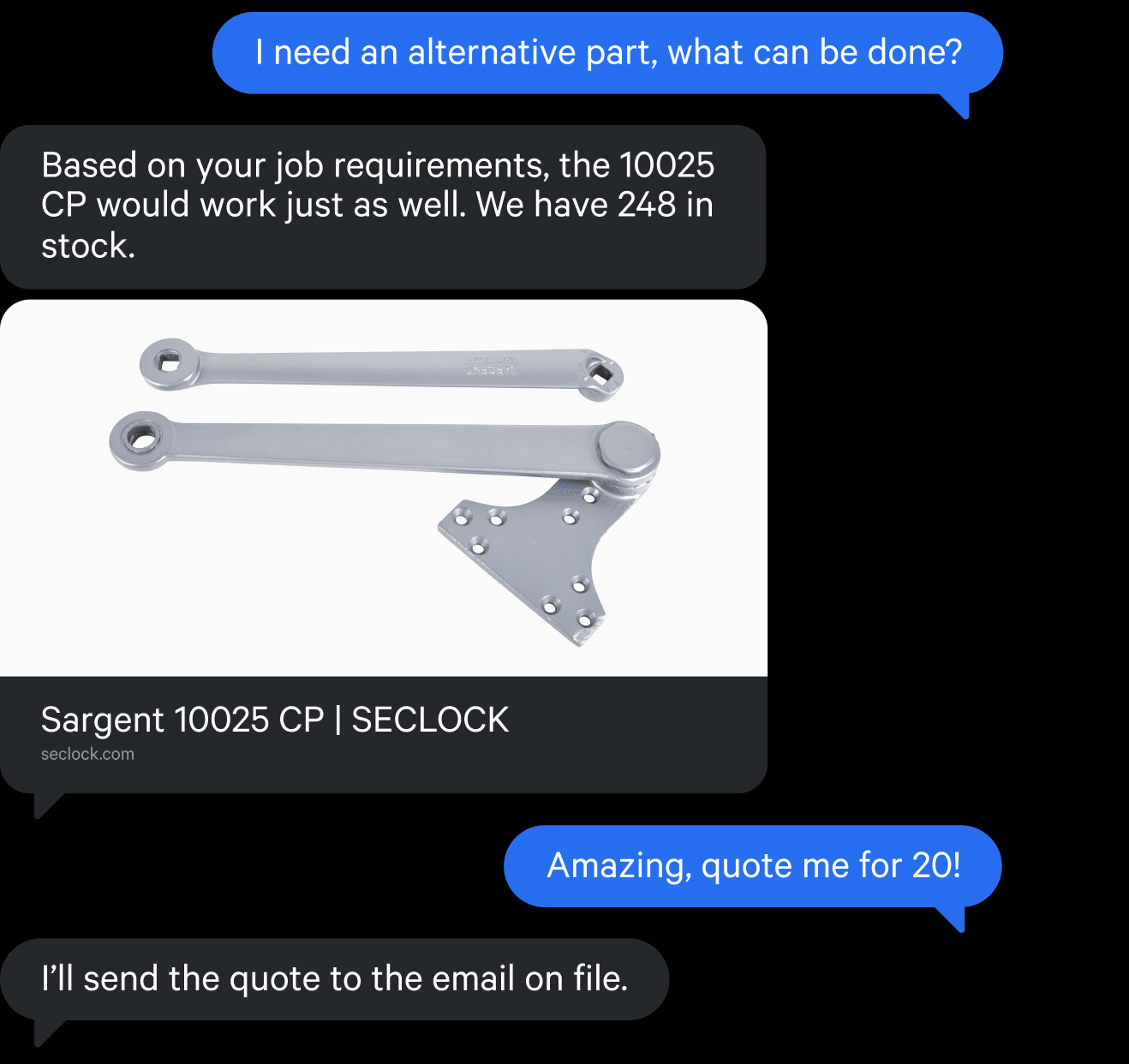 With SECLOCK, your problems are no problem
Our technical sales reps have been on the other side. They know exactly what it takes to do the work you do, and that's why they're perfectly suited to help you solve any issue in the field.
Already a SECLOCK customer?
Browse our inventory now.
Not a SECLOCK customer?
Sign up to get access to the industry's largest in-stock inventory.